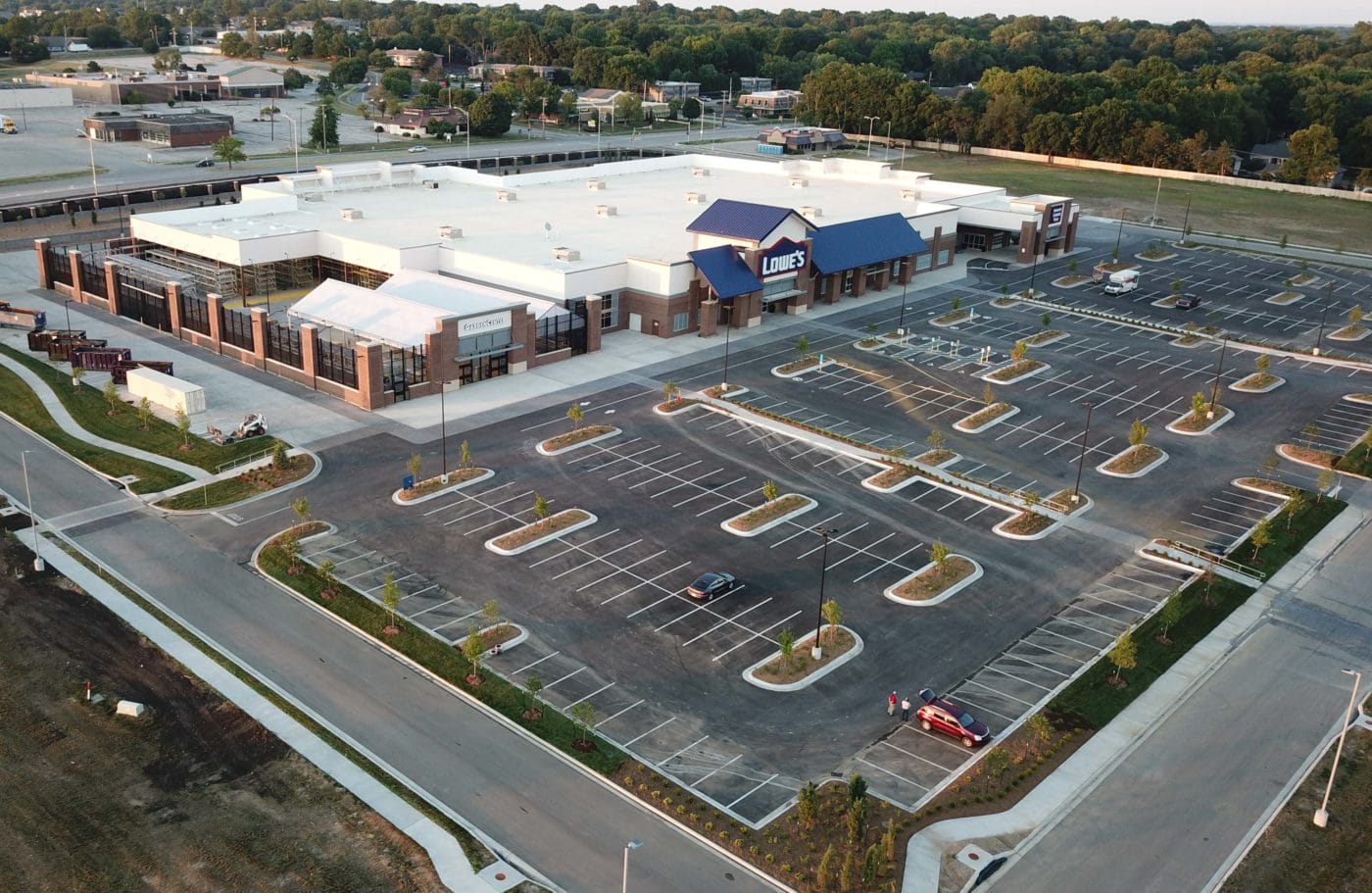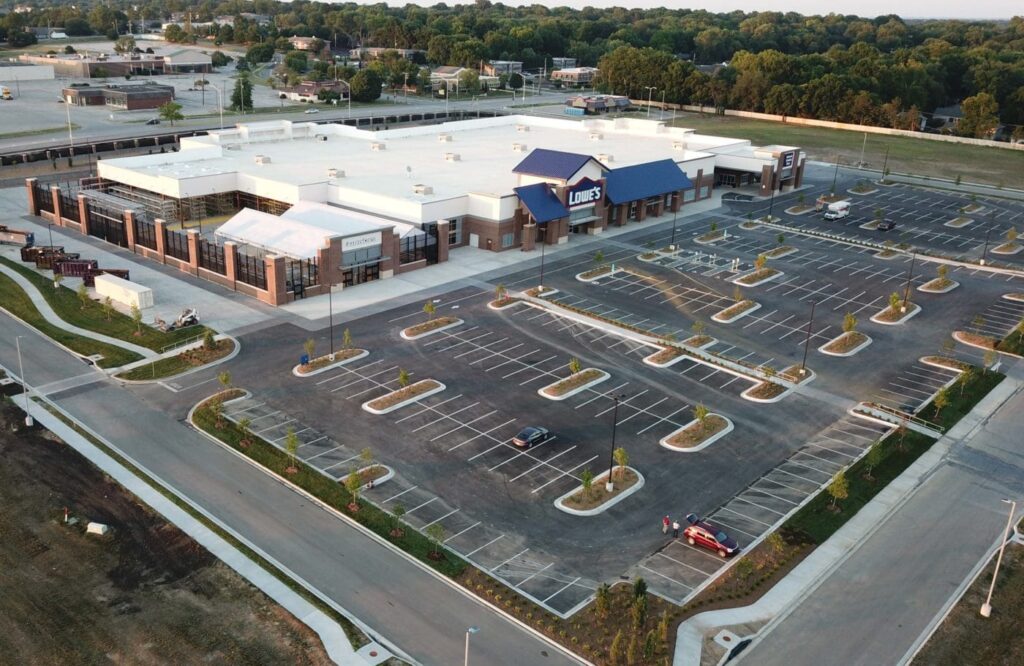 The Lowe's home improvement center at 95th Street and Metcalf Avenue in Overland Park opens its doors Thursday and has a grand opening celebration Aug. 23.
Doors open at 7 a.m. at the new store, 7001 West 95th St., on the southeast side of 95th and Metcalf. It's the anchor for the retail redevelopment that replaced the old Metcalf South shopping center. The Metcalf South mall closed in 2014.
The Lowe's in Overland Park will have more than 120,000-square-feet of retail space with an adjacent garden center of nearly 32,000 square feet. Lowe's officials said a store of this size typically creates about 125 jobs in the community.
LANE4 Property Group, a Kansas City-based real estate firm, obtained City Council approval in 2016 for the Lowe's redevelopment.
LANE4 also owned the former retail area northeast of 95th and Metcalf but completed the sale of 30 acres in July to Shamrock Trading Corp. Shamrock, a freight brokerage and logistics firm, announced plans in late July to build a $250 million office building on that site, across Metcalf from its existing offices. Those office development plans still need more specifics and city council approval.
The sale of the 30-acre parcel included the former Kmart building and several other buildings, but not the Red Lobster and Olive Garden restaurants.