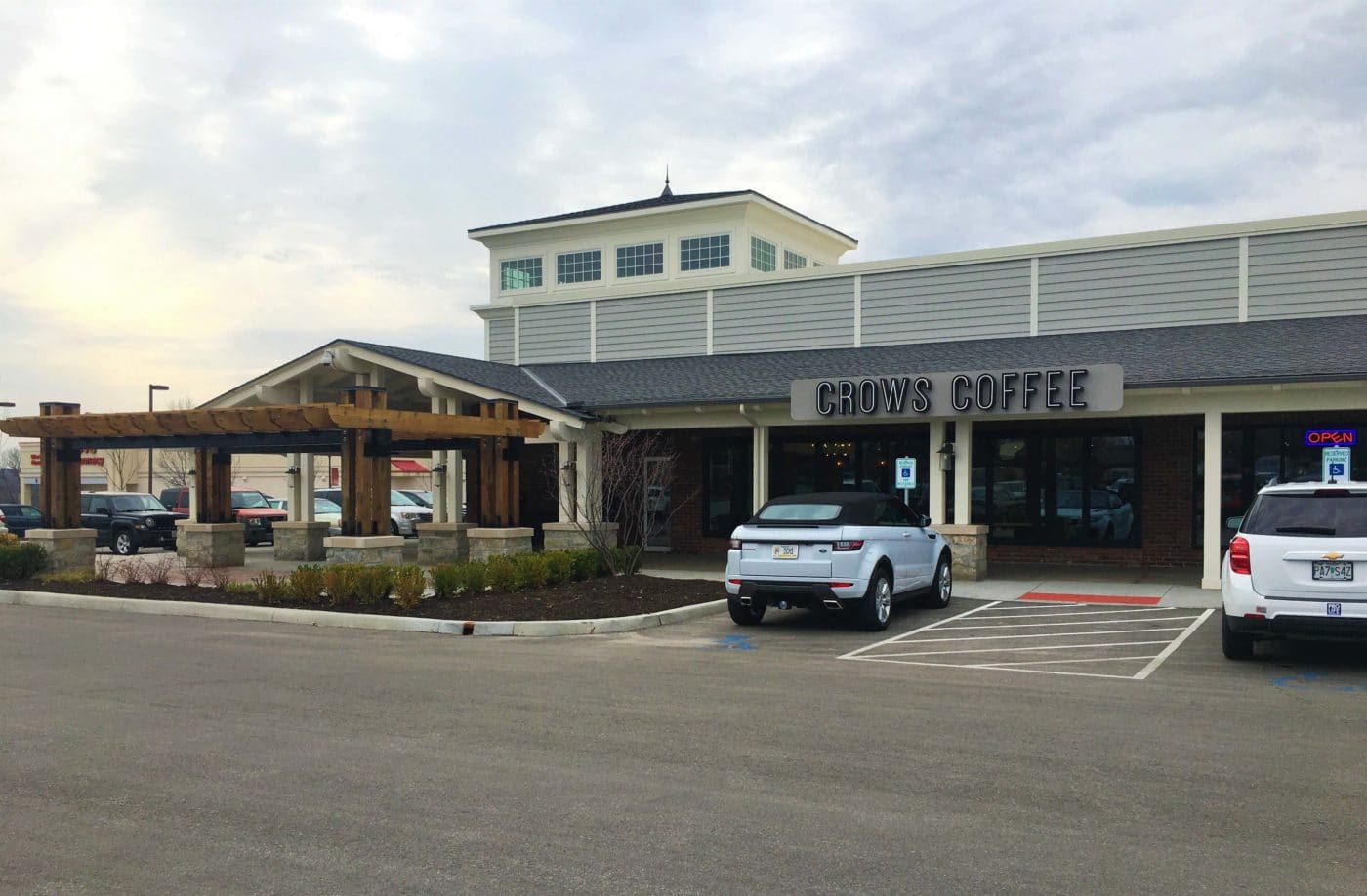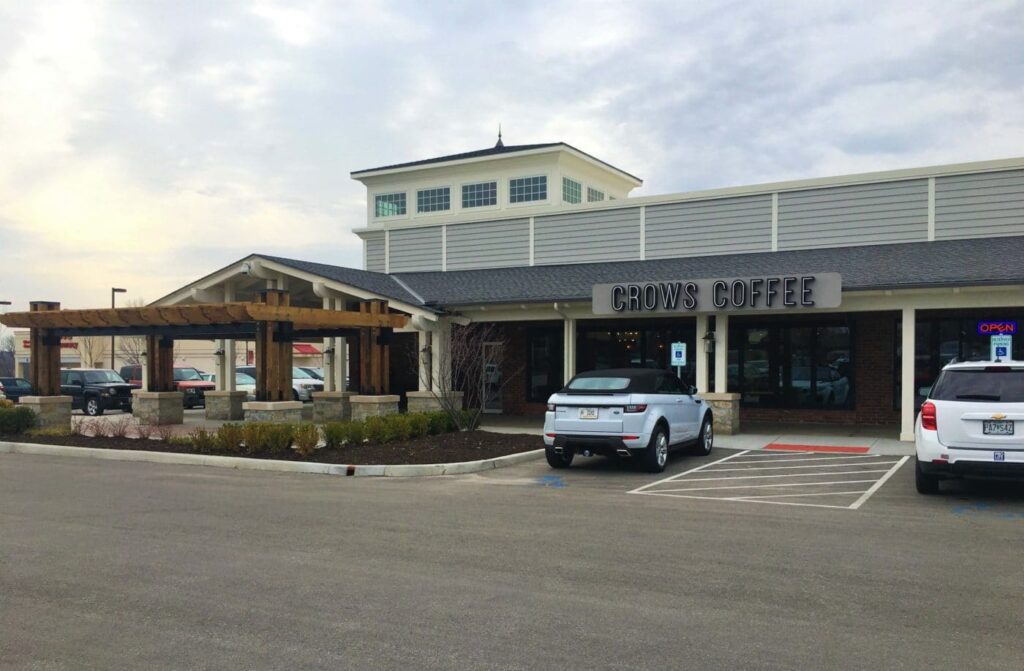 KANSAS CITY, MO (September 22, 2017) LANE4 Property Group, Inc. is pleased to announce Crows Coffee will open at Red Bridge Shopping Center within the next few months. Crows is a locally owned and operated coffee shop with locations in Waldo and the South Plaza. Owner Zach Moores, a Kansas City native, developed a taste for coffee shops after his former career as an insurance adjuster left him working in cozy, local shops across the country. He says his goal is for Crows to be a community-focused and welcoming place for locals and visitors alike.
"I've always loved the South Kansas City area, and Red Bridge Shopping Center has provided a great community space for the surrounding neighborhoods. Crows Coffee is excited to join the Red Bridge community and help reenergize the center," said Zach Moores.
Crows serves a full menu of hot and cold coffee drinks, teas, baked goods and snacks, and is open from 6 am to 9 pm daily. The new location will occupy just under 2,000 SF at Red Bridge on the northeast corner of the center.
Kansas City Councilman, Scott Taylor, who has been a driving force behind the center's renovation, expressed his pleasure at seeing another local business moving in. "I want to thank LANE4 for their commitment to working with the neighborhood to not only attract the types of businesses that the residents asked for, but also to identify businesses with local ownership who show a commitment to the community as well." Since renovations were completed in early 2017, Red Bridge has welcomed many new tenants to the landmark center including Euston Hardware, Blue Bicycle and SERC Physical Therapy. Blue Moose Bar & Grill and Silks & Poles Aerial Fitness are both under construction and will open in the near future.
Earlier this year, Wonderscope Children's Museum and Mid-Continent Library announced their intentions to develop a 50,000 SF state-of-the-art building which will house a 30,000 SF Children's Museum and a 20,000 SF public library branch at Red Bridge. They are currently working on designs for the facility and are undergoing a capital campaign to finance the project, which is targeting 2018 for groundbreaking. For more information about Crows Coffee, please visit www.crowscoffee.com.