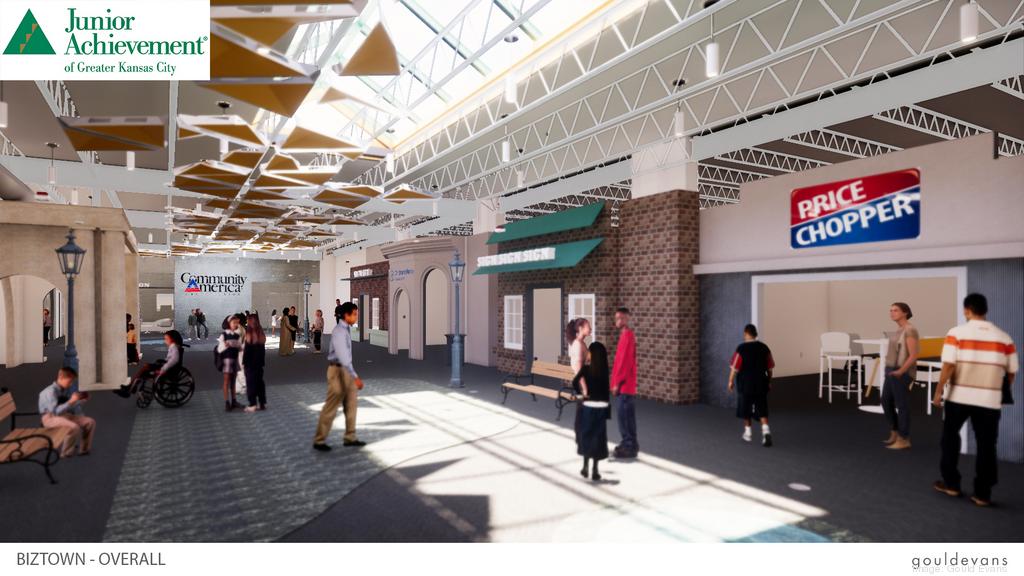 KANSAS CITY, Mo. – Junior Achievement of Greater Kansas City (JAGKC) announced its expansion of their career-development program and innovation center to LANE4 Property Group's Northwood Shopping Center located off 47th St and Mission Rd.
This fall, the 20,000 square foot anchor space will be transformed into JAGKC offices and the Youth Learning Lab, an innovative and experiential learning environment for students K-12. The Youth Learning Lab will include Biztown, the Innovation Lab, and the Career Center – integral spaces that aim to foster an entrepreneurial mindset in students as they navigate crucial life-skills outside of the classroom.
Other highlights include an architecturally-striking student entrance on the north side of the building, a naturally-lit commons area, and a new permanent home for the JA Business Hall of Fame.