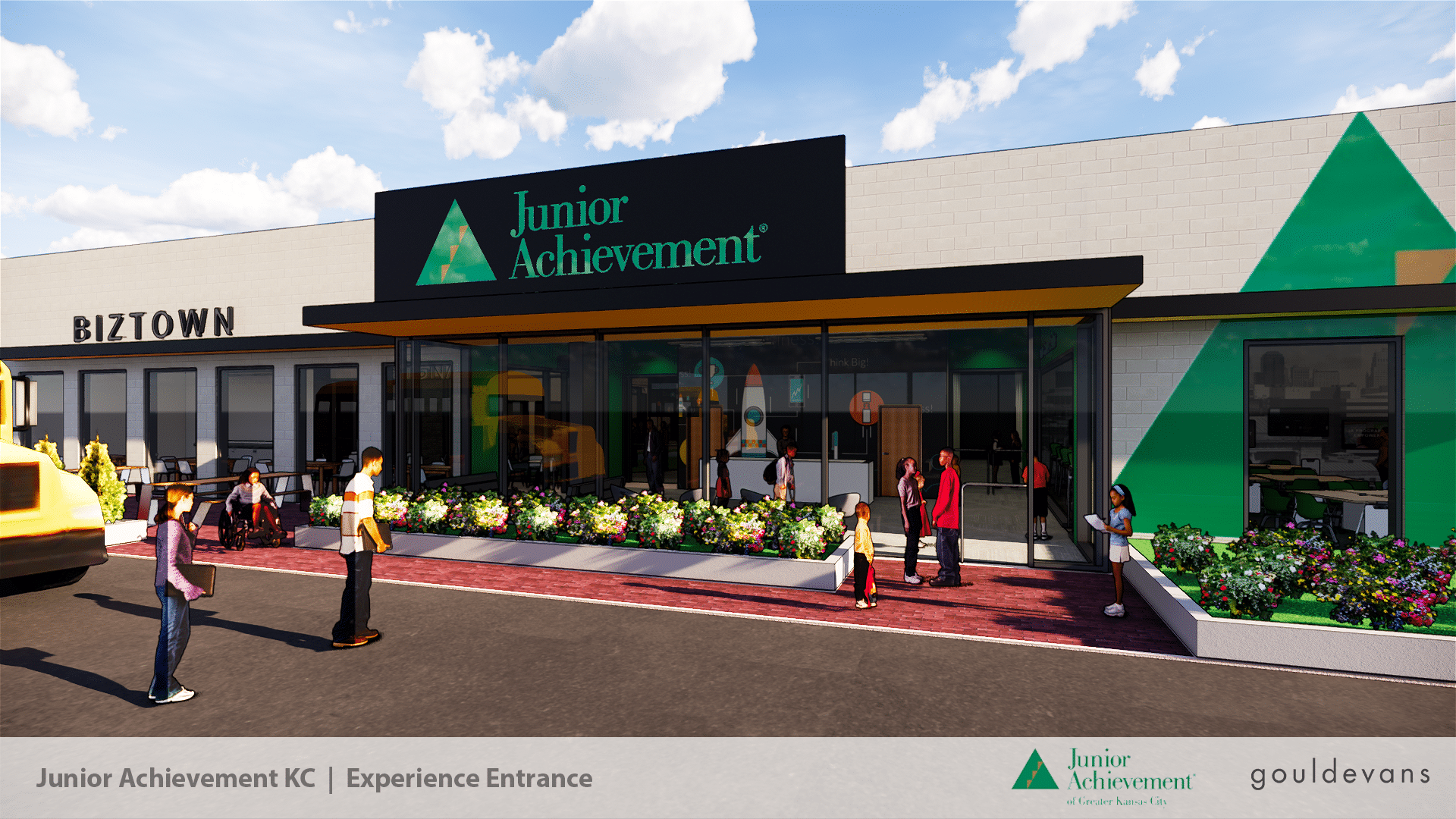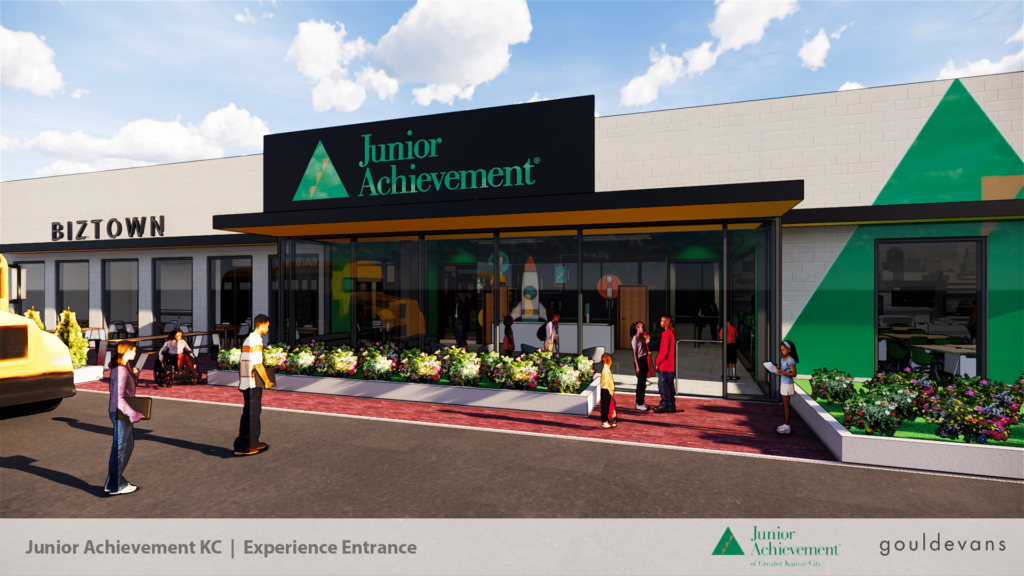 KANSAS CITY, KS. – Junior Achievement of Greater Kansas City (JAKC) is expecting to wrap up construction in January of its new facility which aims to instill real-world, entrepreneurial, business skills in local fifth- through eighth-graders. (Due to Covid-19, JAKC doesn't expect to start welcoming students until April or later.)
"JAKC will give thousands of kids an opportunity to continue pursuing their dreams and have a hope for whatever that American dream is for their future," Megan Sturges Stanfield, JAKC CEO said.
Located at Northwood Shopping Center near 47th Street and Mission Road in Kansas City Kansas, the 22,000 SF facility will house JAKC's office, Learning Lab, BizTown, Career Center, and Innovation Center.
JAKC developed the Learning Lab in conjunction with the Kansas City business community. The organization identified gaps in the local workforce, including younger generations who struggle with real-world skills such as collaboration, financial literacy, and problem-solving. Through the Innovation Center and other hands-on support and resources, students will be tasked with solving real-world problems faced in the Kansas City Metro. The ultimate goal is to foster an entrepreneurial mindset from a young age, regardless of whether students plan to actually become entrepreneurs.