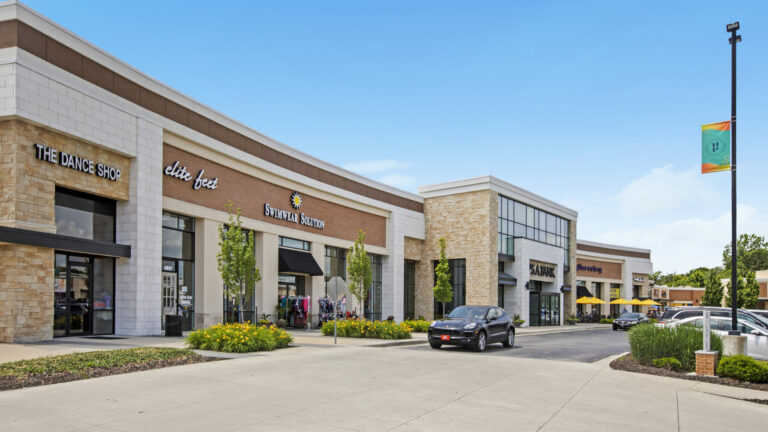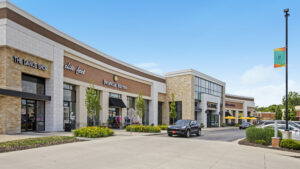 KANSAS CITY, Mo. (December 12, 2022) LANE4 Property Group recently closed on the purchase of Hawthorne Plaza, an upscale retail center located at Kansas City's most dominant retail intersection. Situated on the southwest corner of 119th Street and Roe Avenue in Overland Park, Kansas, Hawthorne Plaza offers 135,000 SF of prime shopping with 96% occupancy.
Along with Town Center, Camelot Court, and Town Center Crossing, Hawthorne is sited at Kansas City's most desirable retail intersection. Many customers travel hours to shop Kansas City's finest array of high-end home furnishings and boutique retailers.
"This corridor is known throughout the region as a true shopping and dining destination," Michael Berenbom, LANE4 Managing Partner said. "We are excited for a local ownership group to acquire real estate at our market's leading retail intersection."
Many of Kansas City's most luxurious one-location retailers call the 119th Street corridor home, including Hawthorne's anchor tenant, The Container Store. Additional one-location retailers at the prime corner include Restoration Hardware, Crate & Barrel, Pottery Barn, Arhaus, and William-Sonoma.
"We are bullish on the growth of retail sales at 119th and Roe," Berenbom said. "Following the recent tectonic shifts in the retail market and the way consumers shop, we think Hawthorne will rise to the top in this new environment."
Hawthorne's average tenant occupancy tenure is 16 years, which speaks to the strength and reputation of the shopping center. The tenant roster includes a mix of local and national retailers aligned with the center's upscale brand; however, majority of the center's most beloved retailers are owned locally.
"LANE4's experience with Corinth Square, The Shops of Prairie Village, Red Bridge Shopping Center, and other local retail centers has established our confidence in the power of local and regional tenants," Berenbom said. "One of our goals is to grow Hawthorne's existing strong brand."
"To us, a successful tenant mix at Hawthorne is one that includes both new-to-market national retailers and our hometown's strongest business owners," Tom O'Leary, LANE4 Senior Vice President said. O'Leary will lease Hawthorne with Weston Buckley, LANE4 Vice President.
Since its development in 1990, Hawthorne Plaza has only transacted one other time. The original developer, Alpert Companies of Kansas City, sold the property to Dallas-based, Invesco in 2005 who invested significant renovations into the center in 2015.
"Invesco did an excellent job on the center's redevelopment in 2015," Berenbom said. "We're eager to hit the ground running on a property we believe is well-positioned for continued growth and success."
LANE4 represented the purchasing group in this transaction while CBRE represented the seller. The purchase was finalized December 8, 2022 and adds to LANE4's burgeoning portfolio of assets. LANE4 will provide in-house management, and leasing services for the center.