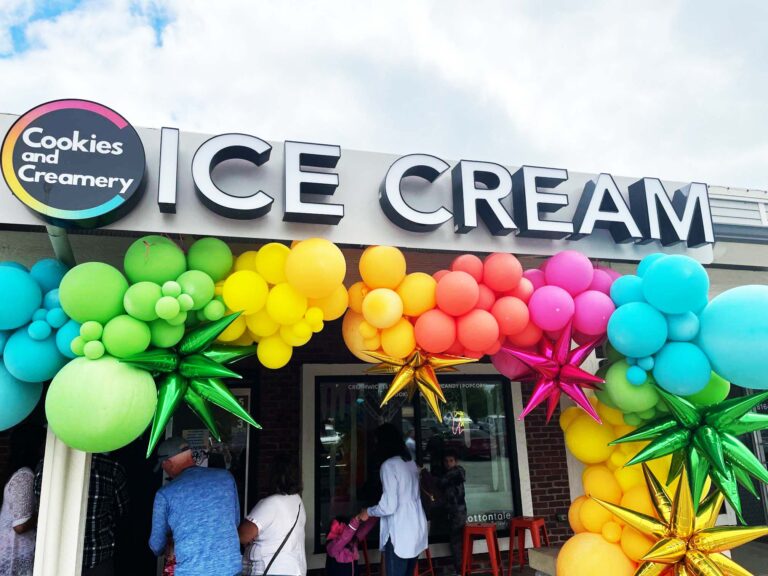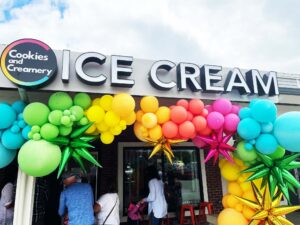 Kansas City, Mo – A LANE4 Property Group tenant, Cookies and Creamery, has recently achieved national recognition for their ice cream treats. The crowd-sourced review platform, Yelp, released a list of the best ice cream spots in every state; Cookies and Creamery was championed Missouri's best.
The locally owned business opened the doors of their first brick and mortar location at Red Bridge Shopping Center in May 2020. The Cookies and Creamery concept is a spinoff of sister brand, Cottontale KC, Kansas City's premier cotton candy event experience. Cookies and Creamery is a wonderland of Kansas City's best treat-makers, featuring signature items like Creamwiches, made with local ice cream, fresh-baked cookies, and rolled in specialty toppings. They also offer fresh baked cookies, gourmet popcorn, organic cotton candy, and flavored milks.
Not only can you find them at the Red Bridge Shopping Center, but at events across Kansas City on their mobile "Treat Trike." This one-of-a-kind concessions tricycle cart sells Cottontale's organic cotton candy and Cookies and Creamery's novelty treats.
Yelp picked each state's top ice cream spots based on the number of reviews and how many stars customers awarded them in the past year. The businesses also had to be actively open with passing health code scores.
Read the full article from Yelp and the Kansas City Star.